News entries
May 29
May 28
April 1
April 1
March 27
March 26
March 24
March 17
February 6
February 4
January 29
January 21
January 6
December 19
December 15
December 11
December 10
December 10
December 5
December 4
December 3
November 29
November 27
November 21
November 14
November 13
November 12
November 11
November 7
November 6
November 5
November 5
November 4
November 1
October 31
October 29
October 25
October 25
October 23
October 22
October 22
October 22
October 17
October 16
October 12
October 10
October 9
October 9
October 8
October 7
October 5
October 5
October 4
October 2
October 1
September 23
July 22
Josh's Goblin
From Vinnie:
This was my pre-shoot concept sketch of Josh's getup in "Goblin Steps." Mostly for costume art purposes, but also because it's fun to draw goblins.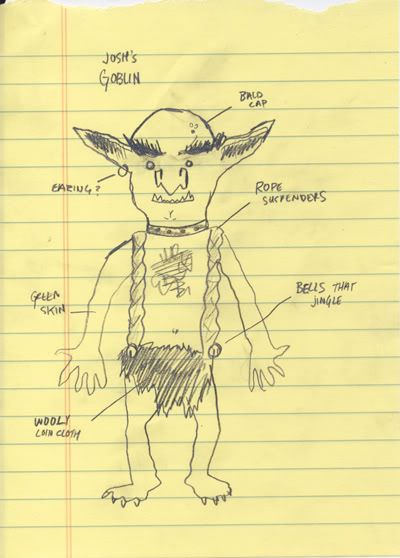 In hindsight, I realize I didn't account for the horrible posture he brought to it.
Get news faster
Be the first to learn about Dutch West news by subscribing to the email list, or using our RSS feeds. Both are accessible from the top right corner.